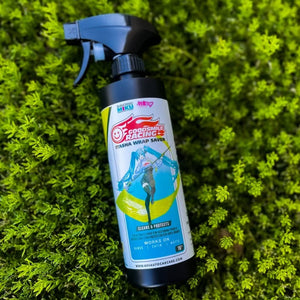 The ultimate all-in-one vinyl wrap detailer & protectant spray that is designed to clean, hydrate, and protect any finish of vinyl wrap. It prolongs the life of any vinyl wrap by hydrating the vinyl while also adding a layer of UV protection. This formulation is compatible for all finishes or types of vinyl wrap. 
Cleans, Hydrates, & Protects Vinyl Wrap
Easy Spray-On & Wipe Application
Compatible With All Vinyl Finishes
Extends the Life of Vinyl Wrap
Made in the U.S.A.